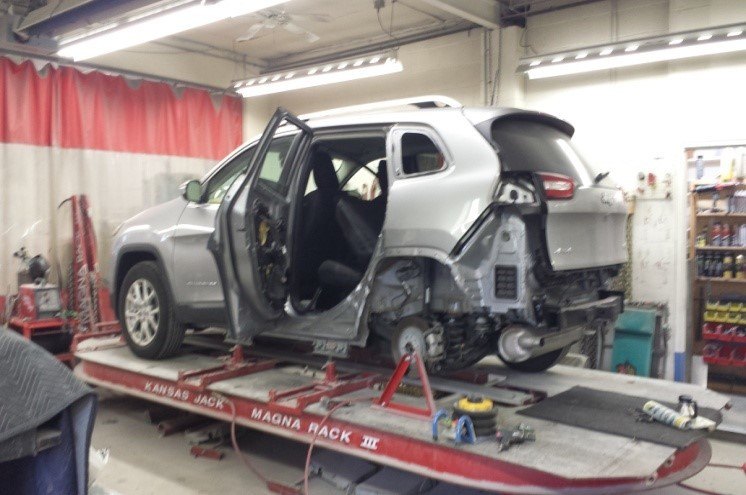 Accidents happen…
... and when they do, you need to make sure your vehicle is in the hands of top-notch collision repair specialists.
Since 1968, drivers from all over Central Michigan have been coming to Jim's Auto Body for all of their paint and repair needs. Why? Because Jim's Auto Body offers state-of-the-art technology and pairs it with the best trained technicians available. Our experience shows in your results.
We Accept ALL Insurances - We can work with ANY insurance company!
Michigan law provides you the right to choose! An insurer or insurer representative may recommend the use of a particular motor vehicle repair service however the claimant is under no obligation to use the recommended repair service. The claimant may use the repair service of the claimant's choice, and the amount determined by the insurer to be payable under the policy will be paid regardless of whether or not the claimant uses the recommended repair service.
Bottom line - YOU choose the body shop that you feel is the best to repair your vehicle!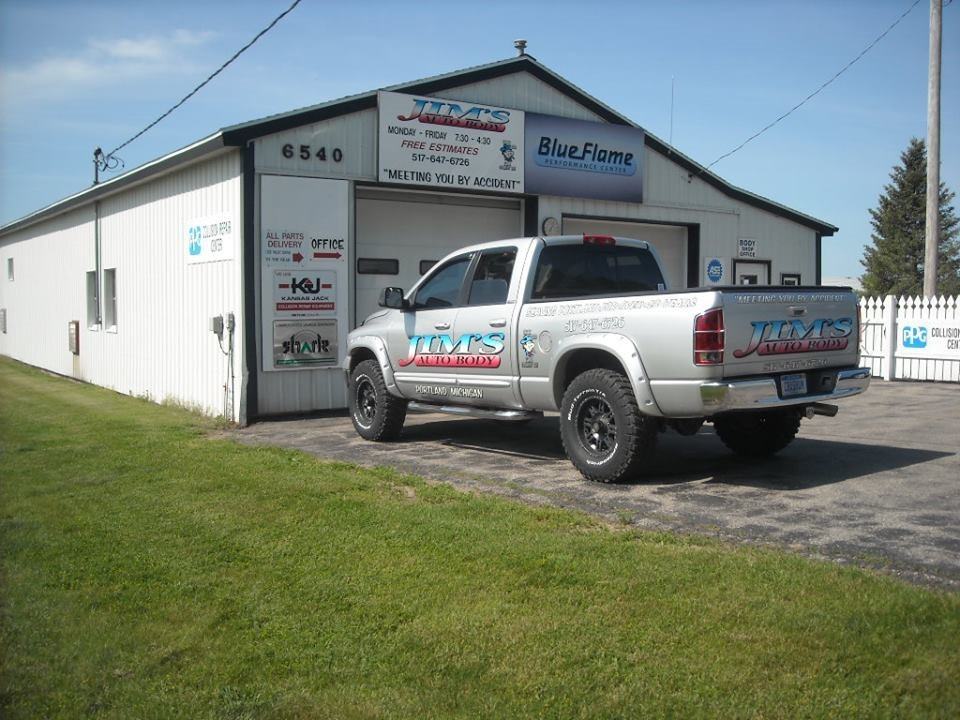 Courtesy Transportation
We offer free shuttle service to your home or office when you drop your car off for repairs.
Paint and Finish
We use only the best quality paints to ensure optimum gloss and durability. Colors are mixed by factory computer codes and then custom tinted by a trained technician to match your vehicle's specific color.
Expert Detailing
We offer a range of detailing services to make your car gleam like new. Many body shops today skip some of the final detailing services like wet-sanding and buffing, but not us! Jim's Auto Body always goes the extra mile to make sure your vehicle looks factory new.
Contact Jim's Auto Body for a FREE estimate!
Call 517-647-6726 Monday through Friday from 7:30 am to 4:30 pm
(Extended hours available by appointment)
We're located at 6540 Clarksville Rd., Portland, MI 48875